Introducing children to martial arts can be a rewarding experience, but it is essential to prioritize their interests and enthusiasm.
Forcing a child to practice Jiu-Jitsu when they desire to engage in other sports can lead to negative outcomes and hinder their overall growth.
In this article, we explore the significance of children enjoying their Jiu-Jitsu training, the common phenomenon of early sporting preferences, and alternative approaches for passionate martial arts parents. Emphasizing a child-centered approach can foster a love for Jiu-Jitsu that lasts a lifetime.
The Importance of a Child's Willingness!
When it comes to Jiu-Jitsu training, it is crucial to consider a child's preferences. Pushing a young boy into Jiu-Jitsu when his heart lies in sports like soccer or basketball may diminish his enthusiasm for martial arts altogether. Parents should pay close attention to their child's feelings and ensure that their Jiu-Jitsu journey is guided by genuine interest and enjoyment.
Embracing Early Sporting Exploration!
Children are naturally curious and explorative, especially when it comes to sports. It is not uncommon for kids under 5 years old to dabble in various activities, gradually discovering their passion. Encouraging this exploratory phase without pressuring them into a specific sport can lead to a more positive and fulfilling sporting experience in the long run.
Gracie Barra River Oaks: Experience a new beginning on your Jiu-Jitsu journey!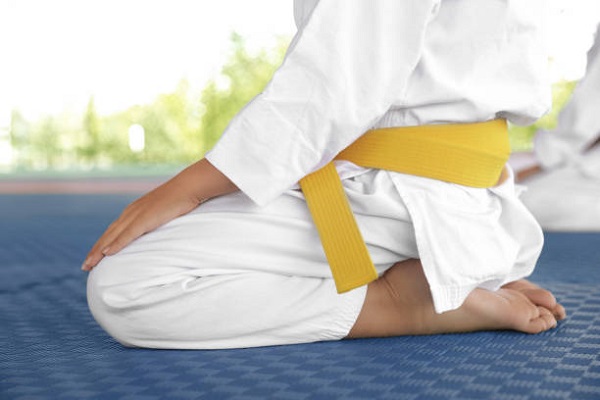 Providing Options for Passionate Martial Arts Parents!
Parents who have a deep passion for martial arts, particularly Jiu-Jitsu, may be disheartened if their child does not share the same passion. In such cases, it is essential to present the child with options, including other martial arts disciplines or non-martial arts sports. Allowing the child to choose a path that aligns with their interests will create a positive training environment and foster their commitment to the chosen activity.
Nurturing a Love for Jiu-Jitsu!
Rather than focusing solely on creating young athletes, parents should prioritize instilling essential values in their children through Jiu-Jitsu training. Discipline, respect, perseverance, and self-confidence are some of the valuable traits that martial arts can cultivate. By nurturing a child's love for Jiu-Jitsu, parents can promote a healthy lifestyle and lifelong benefits beyond just athletic achievements.
In conclusion, the key to successful Jiu-Jitsu training for children lies in ensuring they genuinely enjoy the experience. Forcing a child into an activity they do not love can lead to frustration and resentment. Instead, parents should embrace their child's interests, allowing them to explore and discover their true passions. By adopting a child-centered approach, parents can create a positive and nurturing environment for Jiu-Jitsu training, instilling valuable life skills and fostering a lifelong love for the martial arts.
Getting Started at Gracie Barra Is Easy: SCHEDULE YOUR FREE CLASS!
Gracie Barra River Oaks: Effective martial arts programs for kids of all ages!
Gracie Barra River Oaks: A Premier Martial Arts Academy in Houston!
Gracie Barra River Oaks is a premier martial arts academy located in Houston, Texas. Founded by Professor Ulpiano Malachias, a world-renowned Brazilian Jiu Jitsu practitioner, the academy offers top-notch training in Jiu Jitsu and mixed martial arts. Professor Malachias has been involved in athletics and martial arts from a young age, beginning with Judo at the age of 4 and then transitioning to Brazilian Jiu Jitsu at 17.
Under the leadership of Professor Malachias, Gracie Barra River Oaks has grown and expanded to a new, larger 10,000 sqft location in 2016. The academy offers a wide range of training programs to suit students of all levels, from beginners to advanced practitioners.
One of Professor Malachias greatest achievements is his success as a black belt competitor in the International Brazilian Jiu Jitsu Federation (IBJJF) competitions. He has won multiple championships and medals, including the Asian Championship in 2006, American National Championship in 2004, 2005, and 2008, and Pan American Championship Silver Medal in 2010, among others. He is also the 2022 IBJJF Jiu-Jitsu Championship Open Gold Medalist.
Gracie Barra River Oaks: Experience a new beginning on your Jiu-Jitsu journey!
Professor Malachias is committed to continuously improving his teaching skills and his own knowledge and skill in Jiu Jitsu. He is a certified IBJJF referee and has served as a referee in countless IBJJF tournaments, including some widely watched finals.
At Gracie Barra River Oaks, students have access to over 700 Gracie Barra Schools worldwide, professional-quality Jiu-Jitsu gear, and online resources to further their training. The academy promotes a holistic perspective to Jiu-Jitsu, including physical and mental wellness. All GB Schools are supervised by a Gracie Barra certified instructor, who supports students and helps each one achieve their potential through challenging training programs. Each class at Gracie Barra River Oaks is customized to offer maximum benefit for the students in attendance.
In summary, Gracie Barra River Oaks is a world-class martial arts academy with a strong commitment to excellence and dedication to Jiu-Jitsu. With Professor Ulpiano Malachias at the helm, students can expect top-notch training and support in their journey to becoming skilled practitioners of Jiu Jitsu and mixed martial arts.
Gracie Barra River Oaks: Effective martial arts programs for kids of all ages!

Route
| | |
| --- | --- |
| Monday | 06:00 - 21:00 |
| Tuesday | 06:00 - 21:00 |
| Wednesday | 06:30 - 21:00 |
| Thursday | 06:15 - 21:00 |
| Friday | 11:00 - 21:00 |
| Saturday | 09:00 - 13:00 |
| Sunday | 10:00 - 12:00 |