Bullying, an issue that has plagued many of us during our school years, now bears a name and a concerted effort to combat it. A 2010 Brazilian study revealed that the typical humiliations of bullying are prevalent, especially among students in the 5th and 6th grades. Startlingly, 45% of elementary students have been affected by bullying, with 3 out of 10 children having experienced it.
Equipping children with the tools to avoid becoming victims of this behavior is key. Jiu-Jitsu can play a pivotal role in reshaping their outlook, enabling open communication as a powerful weapon against bullying. But let's not forget, bullying affects not only the victim, but also the aggressor and bystanders. Jiu-Jitsu, with its discipline and respect, teaches kids to appreciate differences and shun aggression or humiliation. The sense of justice instilled in them will prevent them from remaining silent witnesses to cowardly actions.
Setting positive examples!
Guiding your child towards a strong character formation involves surrounding them with role models of health, ethics, and respect. Jiu-Jitsu instructors for kids should epitomize the values of well-being, offering guidance in matters of healthy nutrition, discipline, and overcoming challenges. These mentors not only teach the techniques of the art but also demonstrate the principles that should guide them through life.
Gracie Barra River Oaks: Experience a new beginning on your Jiu-Jitsu journey!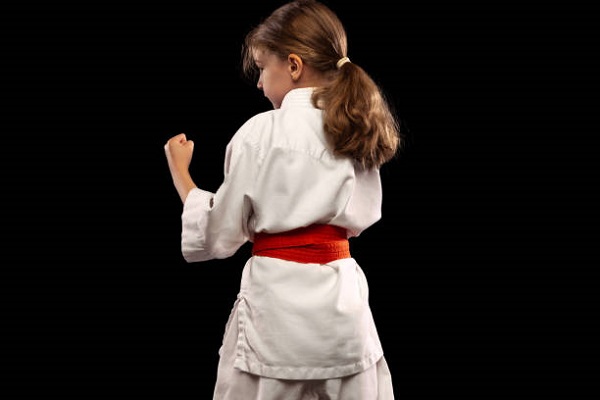 Building strong bonds and friendship!
Sociability plays a crucial role in a child's healthy growth. Jiu-Jitsu practitioners often develop their closest friendships on the mats. Those moments of competition and shared learning foster strong bonds. It's remarkable how an individual sport can lead to cooperation, partnership, and friendship. From a young age, Jiu-Jitsu teaches the importance of helping others to improve. Whether it's lending a hand in mastering a technique or cheering each other on, these experiences cultivate camaraderie and create lifelong friendships.
Jiu-Jitsu beyond technique!
Jiu-Jitsu for kids goes beyond teaching submissions and sweeps; it instills life skills that are vital for their personal growth. By embracing these principles—combating bullying, learning from positive examples, and fostering friendship—children become equipped with a powerful toolkit for navigating life's challenges with confidence, respect, and resilience. Jiu-Jitsu not only empowers kids to stand up against bullies but also shapes them into well-rounded individuals who can face any adversity, both on and off the mat.
Getting Started at Gracie Barra Is Easy: SCHEDULE YOUR FREE CLASS!
Gracie Barra River Oaks: Effective martial arts programs for kids of all ages!
Gracie Barra River Oaks: A Premier Martial Arts Academy in Houston!
Gracie Barra River Oaks is a premier martial arts academy located in Houston, Texas. Founded by Professor Ulpiano Malachias, a world-renowned Brazilian Jiu Jitsu practitioner, the academy offers top-notch training in Jiu Jitsu and mixed martial arts. Professor Malachias has been involved in athletics and martial arts from a young age, beginning with Judo at the age of 4 and then transitioning to Brazilian Jiu Jitsu at 17.
Under the leadership of Professor Malachias, Gracie Barra River Oaks has grown and expanded to a new, larger 10,000 sqft location in 2016. The academy offers a wide range of training programs to suit students of all levels, from beginners to advanced practitioners.
One of Professor Malachias greatest achievements is his success as a black belt competitor in the International Brazilian Jiu Jitsu Federation (IBJJF) competitions. He has won multiple championships and medals, including the Asian Championship in 2006, American National Championship in 2004, 2005, and 2008, and Pan American Championship Silver Medal in 2010, among others. He is also the 2022 IBJJF Jiu-Jitsu Championship Open Gold Medalist.
Gracie Barra River Oaks: Experience a new beginning on your Jiu-Jitsu journey!
Professor Malachias is committed to continuously improving his teaching skills and his own knowledge and skill in Jiu Jitsu. He is a certified IBJJF referee and has served as a referee in countless IBJJF tournaments, including some widely watched finals.
At Gracie Barra River Oaks, students have access to over 700 Gracie Barra Schools worldwide, professional-quality Jiu-Jitsu gear, and online resources to further their training. The academy promotes a holistic perspective to Jiu-Jitsu, including physical and mental wellness. All GB Schools are supervised by a Gracie Barra certified instructor, who supports students and helps each one achieve their potential through challenging training programs. Each class at Gracie Barra River Oaks is customized to offer maximum benefit for the students in attendance.
In summary, Gracie Barra River Oaks is a world-class martial arts academy with a strong commitment to excellence and dedication to Jiu-Jitsu. With Professor Ulpiano Malachias at the helm, students can expect top-notch training and support in their journey to becoming skilled practitioners of Jiu Jitsu and mixed martial arts.
Gracie Barra River Oaks: Effective martial arts programs for kids of all ages!

Route
| | |
| --- | --- |
| Monday | 06:00 - 21:00 |
| Tuesday | 06:00 - 21:00 |
| Wednesday | 06:30 - 21:00 |
| Thursday | 06:15 - 21:00 |
| Friday | 11:00 - 21:00 |
| Saturday | 09:00 - 13:00 |
| Sunday | 10:00 - 12:00 |