Brazilian Jiu-Jitsu (BJJ) is a martial art and combat sport renowned for its emphasis on ground fighting and submission holds.
One of the defining aspects of BJJ is its belt ranking system, which symbolizes an individual's level of expertise and progress within the art.
This essay aims to explore the belt ranks in Brazilian Jiu-Jitsu, their significance, and the time it takes to achieve each rank.
Gracie Barra River Oaks: Experience a new beginning on your Jiu-Jitsu journey!
The Belt Ranks:
The belt ranking system in BJJ follows a hierarchical structure that consists of a sequence of belts, starting with the white belt and progressing to black belt, followed by various degrees of black belt. Each belt signifies a level of skill, experience, and understanding of the art. The ranks are as follows:
Gracie Barra River Oaks: Effective martial arts programs for kids of all ages!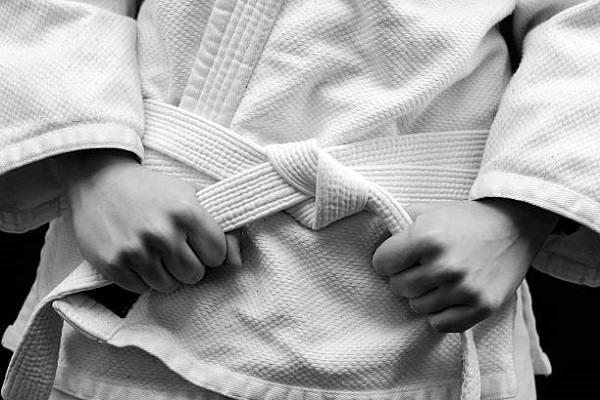 Degrees of Black Belt:
After obtaining the black belt, practitioners can continue their progression through a series of degrees. These degrees are awarded to recognize further growth and mastery in BJJ. The degrees are as follows:
First through Third Degree: The first three degrees of black belt represent the initial stages of black belt mastery. Each degree signifies an ongoing commitment to refining technique, teaching, and contributing to the BJJ community.
Fourth through Sixth Degree: The fourth to sixth degrees of black belt reflect a higher level of expertise, knowledge, and influence within the BJJ community. These degrees are usually earned after many years of dedicated practice and contribution to the art.
Seventh and Above: The seventh degree and above are reserved for BJJ legends and pioneers who have made significant contributions to the art. These individuals are revered for their immense knowledge, skill, and impact on the BJJ community.
Conclusion:
The belt ranking system in Brazilian Jiu-Jitsu is a testament to the dedication, perseverance, and skill required to progress in this martial art. From the humble white belt to the prestigious black belt and beyond, each rank represents a milestone on the journey of mastery. It is important to note that the time required to achieve each belt may vary depending on individual factors such as natural ability, training intensity, and consistency. Regardless of the time it takes, the process of progression through the belt ranks in Brazilian Jiu-Jitsu serves as a reminder of the lifelong pursuit of knowledge and the continuous evolution of one's skills in this dynamic martial
Getting Started at Gracie Barra Is Easy: SCHEDULE YOUR FREE CLASS!
Discover superior martial arts training in Houston, TX!
Gracie Barra River Oaks: A Premier Martial Arts Academy in Houston!
Gracie Barra River Oaks is a premier martial arts academy located in Houston, Texas. Founded by Professor Ulpiano Malachias, a world-renowned Brazilian Jiu Jitsu practitioner, the academy offers top-notch training in Jiu Jitsu and mixed martial arts. Professor Malachias has been involved in athletics and martial arts from a young age, beginning with Judo at the age of 4 and then transitioning to Brazilian Jiu Jitsu at 17.
Under the leadership of Professor Malachias, Gracie Barra River Oaks has grown and expanded to a new, larger 10,000 sqft location in 2016. The academy offers a wide range of training programs to suit students of all levels, from beginners to advanced practitioners.
One of Professor Malachias greatest achievements is his success as a black belt competitor in the International Brazilian Jiu Jitsu Federation (IBJJF) competitions. He has won multiple championships and medals, including the Asian Championship in 2006, American National Championship in 2004, 2005, and 2008, and Pan American Championship Silver Medal in 2010, among others. He is also the 2022 IBJJF Jiu-Jitsu Championship Open Gold Medalist.
Gracie Barra River Oaks: Experience a new beginning on your Jiu-Jitsu journey!
Professor Malachias is committed to continuously improving his teaching skills and his own knowledge and skill in Jiu Jitsu. He is a certified IBJJF referee and has served as a referee in countless IBJJF tournaments, including some widely watched finals.
At Gracie Barra River Oaks, students have access to over 700 Gracie Barra Schools worldwide, professional-quality Jiu-Jitsu gear, and online resources to further their training. The academy promotes a holistic perspective to Jiu-Jitsu, including physical and mental wellness. All GB Schools are supervised by a Gracie Barra certified instructor, who supports students and helps each one achieve their potential through challenging training programs. Each class at Gracie Barra River Oaks is customized to offer maximum benefit for the students in attendance.
In summary, Gracie Barra River Oaks is a world-class martial arts academy with a strong commitment to excellence and dedication to Jiu-Jitsu. With Professor Ulpiano Malachias at the helm, students can expect top-notch training and support in their journey to becoming skilled practitioners of Jiu Jitsu and mixed martial arts.
Gracie Barra River Oaks: Effective martial arts programs for kids of all ages!

Route
| | |
| --- | --- |
| Monday | 06:00 - 21:00 |
| Tuesday | 06:00 - 21:00 |
| Wednesday | 06:30 - 21:00 |
| Thursday | 06:15 - 21:00 |
| Friday | 11:00 - 21:00 |
| Saturday | 09:00 - 13:00 |
| Sunday | 10:00 - 12:00 |