While partner training and live rolling at your Jiu-Jitsu academy are essential for improvement, solo Jiu-Jitsu exercises should not be underestimated.
Whether you have a busy schedule, facing challenges attending regular classes, or simply want some extra work, the following solo exercises are an excellent way to get some "extra time on the mat.
All you need is a small space of 8 × 8 feet to perform these exercises. Let's dive into the details of these solo Jiu-Jitsu drills.
Forward and Backward Rolls!
Forward and backward rolls are fundamental movements in martial arts and overall mobility. In a limited space, you'll perform a forward roll followed by a backward roll. Begin on your knees and roll over your right shoulder to a seated position. From there, reverse the motion by rolling backward over your right shoulder, returning to your knees. Alternate forward and backward rolls on each side for the target number of repetitions.
Upa – The Bridge Technique!
Upa is a classic bridging technique in Jiu-Jitsu used to create space and unbalance an opponent on top of you. Start by lying on your back, pull both feet towards your hips, keeping both feet planted on the floor. Drive explosively through the ground to lift your hips while rotating your torso to the right, bridging onto your right shoulder. While doing this, extend your left arm and diagonally reach towards your right shoulder, as if you were striking the opponent's armpit with your biceps. Fully extend your feet to be on your toes for maximum height and strength in the bridge. You can return to the starting position or roll to your knees for a technical stand-up. Repeat both variations, alternating sides for the target repetitions.
Gracie Barra River Oaks: Experience a new beginning on your Jiu-Jitsu journey!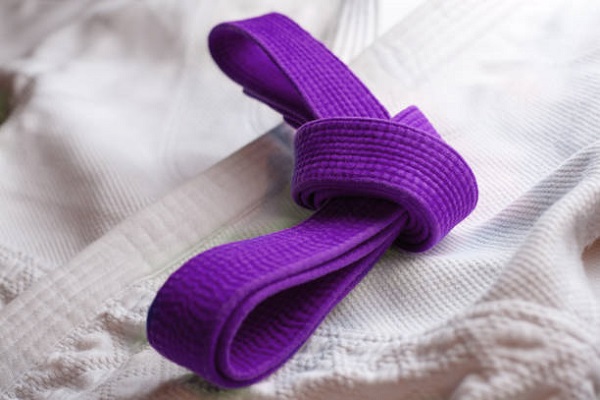 Stationary Shrimps / Hip Escapes!
The shrimp or 'hip escape' is a fundamental movement in Jiu-Jitsu. To perform the stationary shrimp, start on your back and turn to your left hip with your right foot planted on the ground. Lift your hips by pushing your right foot down and then push with your right foot to move your hips back. Instead of switching to your right hip and reloading the shrimp with your left foot, reverse the movement by pushing back on the ground with your extended right foot and pulling your hips back towards your right heel. You should end up exactly where you started. Now, switch to your right hip and left foot down, repeating the movement on the opposite side. Repeat for the target repetitions.
Technical Stand-Ups!
The technical stand-up is a crucial skill for ground fighting and self-defense. The goal is to stand up safely and reliably from a seated position while protecting your face from strikes. To execute a technical stand-up, start in a seated position. Place your right hand and left foot firmly on the ground while bringing your left hand in front of your face for protection. Lift your hips by shifting your weight onto your right hand and left foot. When your hips are elevated, swing your right leg under you and place your right foot on the ground.
Solo Jiu-Jitsu exercises are an excellent way to maintain and improve your skills even when you can't attend regular classes. The convenience of practicing these drills at home allows you to work on your technique and mobility, enhancing your overall Jiu-Jitsu performance. Whether you're short on time or looking to supplement your training, these solo exercises provide valuable benefits that will carry over to your partner training and live rolling sessions at the academy.
Remember to focus on proper form and technique while performing these exercises to maximize their effectiveness and keep your Jiu-Jitsu skills sharp even when you can't be on the mats.
Getting Started at Gracie Barra Is Easy: SCHEDULE YOUR FREE CLASS!
Gracie Barra River Oaks: Effective martial arts programs for kids of all ages!
Gracie Barra River Oaks: A Premier Martial Arts Academy in Houston!
Gracie Barra River Oaks is a premier martial arts academy located in Houston, Texas. Founded by Professor Ulpiano Malachias, a world-renowned Brazilian Jiu Jitsu practitioner, the academy offers top-notch training in Jiu Jitsu and mixed martial arts. Professor Malachias has been involved in athletics and martial arts from a young age, beginning with Judo at the age of 4 and then transitioning to Brazilian Jiu Jitsu at 17.
Under the leadership of Professor Malachias, Gracie Barra River Oaks has grown and expanded to a new, larger 10,000 sqft location in 2016. The academy offers a wide range of training programs to suit students of all levels, from beginners to advanced practitioners.
One of Professor Malachias greatest achievements is his success as a black belt competitor in the International Brazilian Jiu Jitsu Federation (IBJJF) competitions. He has won multiple championships and medals, including the Asian Championship in 2006, American National Championship in 2004, 2005, and 2008, and Pan American Championship Silver Medal in 2010, among others. He is also the 2022 IBJJF Jiu-Jitsu Championship Open Gold Medalist.
Gracie Barra River Oaks: Experience a new beginning on your Jiu-Jitsu journey!
Professor Malachias is committed to continuously improving his teaching skills and his own knowledge and skill in Jiu Jitsu. He is a certified IBJJF referee and has served as a referee in countless IBJJF tournaments, including some widely watched finals.
At Gracie Barra River Oaks, students have access to over 700 Gracie Barra Schools worldwide, professional-quality Jiu-Jitsu gear, and online resources to further their training. The academy promotes a holistic perspective to Jiu-Jitsu, including physical and mental wellness. All GB Schools are supervised by a Gracie Barra certified instructor, who supports students and helps each one achieve their potential through challenging training programs. Each class at Gracie Barra River Oaks is customized to offer maximum benefit for the students in attendance.
In summary, Gracie Barra River Oaks is a world-class martial arts academy with a strong commitment to excellence and dedication to Jiu-Jitsu. With Professor Ulpiano Malachias at the helm, students can expect top-notch training and support in their journey to becoming skilled practitioners of Jiu Jitsu and mixed martial arts.
Gracie Barra River Oaks: Effective martial arts programs for kids of all ages!

Route
| | |
| --- | --- |
| Monday | 06:00 - 21:00 |
| Tuesday | 06:00 - 21:00 |
| Wednesday | 06:30 - 21:00 |
| Thursday | 06:15 - 21:00 |
| Friday | 11:00 - 21:00 |
| Saturday | 09:00 - 13:00 |
| Sunday | 10:00 - 12:00 |