Jiu Jitsu, a martial art with its roots in Japan and popularized in Brazil, is not only a physical discipline but also a powerful tool for mental and emotional development. The practice of jiu jitsu fosters the development of reasoning skills and plays a significant role in preventing bullying. Let's explore how these aspects are interconnected.
First and foremost, jiu jitsu requires strategic thinking and problem-solving. Practitioners learn to analyze their opponent's movements, anticipate their next actions, and devise effective counterattacks. This process develops their ability to think critically and make quick decisions under pressure. By engaging in regular sparring sessions, practitioners enhance their analytical skills, adaptability, and situational awareness.
The mental aspects of jiu jitsu go beyond tactical reasoning. It also emphasizes discipline, self-control, and respect for others. In a jiu jitsu gym, students learn the importance of teamwork, cooperation, and humility. They understand that progress is achieved through dedication, perseverance, and a willingness to learn from both successes and failures. This mindset promotes a healthy and respectful environment where bullying has no place.
Furthermore, jiu jitsu provides individuals with self-confidence and self-esteem. As practitioners become proficient in their techniques and witness their personal growth, they develop a strong sense of self-worth. This self-assurance acts as a deterrent to potential bullies, as they are less likely to target someone who exudes confidence and can defend themselves if necessary. Moreover, the practice of jiu jitsu instills a calm and composed demeanor, allowing individuals to handle challenging situations without resorting to aggression.
Gracie Barra River Oaks: Experience a new beginning on your Jiu-Jitsu journey!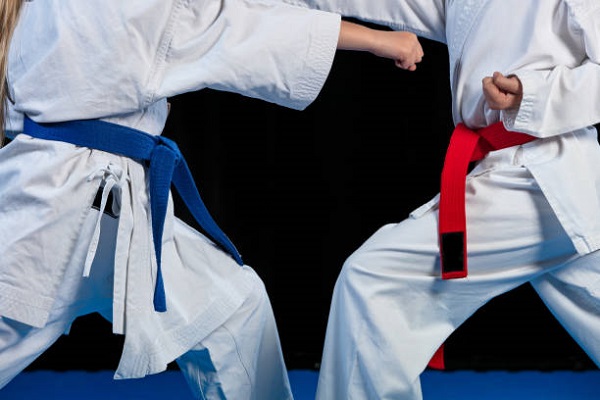 In the context of bullying prevention, jiu jitsu equips individuals with effective self-defense skills. Contrary to popular belief, self-defense is not solely about physical strength but relies heavily on technique, leverage, and understanding the principles of body mechanics. Jiu jitsu empowers individuals with the ability to neutralize physical threats without causing harm, promoting a non-violent approach to conflict resolution. This knowledge gives practitioners the confidence to protect themselves and others without resorting to aggressive behavior.
Beyond individual benefits, the jiu jitsu community fosters a supportive network that combats bullying. In a jiu jitsu gym, individuals of all ages, backgrounds, and skill levels train together and form bonds based on mutual respect and camaraderie. This inclusive environment creates a sense of belonging and support, making it less likely for individuals to feel isolated or targeted by bullies. Through collective efforts, practitioners actively promote empathy, kindness, and the rejection of bullying behaviors.
In summary, the practice of jiu jitsu contributes to the development of reasoning skills, cultivates discipline and respect, enhances self-confidence, and equips individuals with self-defense abilities. By nurturing these qualities, jiu jitsu plays a significant role in preventing bullying. It empowers individuals to approach conflicts with intelligence and non-violence while fostering a supportive community that stands against bullying behaviors. Jiu jitsu serves as a powerful tool for personal growth, empowering individuals to navigate life's challenges with resilience, empathy, and confidence.
Getting Started at Gracie Barra Is Easy: SCHEDULE YOUR FREE CLASS!
Gracie Barra River Oaks: Effective martial arts programs for kids of all ages!
Gracie Barra River Oaks: A Premier Martial Arts Academy in Houston!
Gracie Barra River Oaks is a premier martial arts academy located in Houston, Texas. Founded by Professor Ulpiano Malachias, a world-renowned Brazilian Jiu Jitsu practitioner, the academy offers top-notch training in Jiu Jitsu and mixed martial arts. Professor Malachias has been involved in athletics and martial arts from a young age, beginning with Judo at the age of 4 and then transitioning to Brazilian Jiu Jitsu at 17.
Under the leadership of Professor Malachias, Gracie Barra River Oaks has grown and expanded to a new, larger 10,000 sqft location in 2016. The academy offers a wide range of training programs to suit students of all levels, from beginners to advanced practitioners.
One of Professor Malachias greatest achievements is his success as a black belt competitor in the International Brazilian Jiu Jitsu Federation (IBJJF) competitions. He has won multiple championships and medals, including the Asian Championship in 2006, American National Championship in 2004, 2005, and 2008, and Pan American Championship Silver Medal in 2010, among others. He is also the 2022 IBJJF Jiu-Jitsu Championship Open Gold Medalist.
Gracie Barra River Oaks: Experience a new beginning on your Jiu-Jitsu journey!
Professor Malachias is committed to continuously improving his teaching skills and his own knowledge and skill in Jiu Jitsu. He is a certified IBJJF referee and has served as a referee in countless IBJJF tournaments, including some widely watched finals.
At Gracie Barra River Oaks, students have access to over 700 Gracie Barra Schools worldwide, professional-quality Jiu-Jitsu gear, and online resources to further their training. The academy promotes a holistic perspective to Jiu-Jitsu, including physical and mental wellness. All GB Schools are supervised by a Gracie Barra certified instructor, who supports students and helps each one achieve their potential through challenging training programs. Each class at Gracie Barra River Oaks is customized to offer maximum benefit for the students in attendance.
In summary, Gracie Barra River Oaks is a world-class martial arts academy with a strong commitment to excellence and dedication to Jiu-Jitsu. With Professor Ulpiano Malachias at the helm, students can expect top-notch training and support in their journey to becoming skilled practitioners of Jiu Jitsu and mixed martial arts.
Gracie Barra River Oaks: Effective martial arts programs for kids of all ages!

Route
| | |
| --- | --- |
| Monday | 06:00 - 21:00 |
| Tuesday | 06:00 - 21:00 |
| Wednesday | 06:30 - 21:00 |
| Thursday | 06:15 - 21:00 |
| Friday | 11:00 - 21:00 |
| Saturday | 09:00 - 13:00 |
| Sunday | 10:00 - 12:00 |