Incorporating Jiu-Jitsu into children's routines can be a fantastic way to introduce them to a martial art that promotes physical fitness, discipline, and self-defense skills. However, it is essential to approach this integration with careful consideration and ensure that the sport does not become a burden on their lives. Here are some strategies for incorporating Jiu-Jitsu into children's routines without overwhelming them.
First and foremost, it is crucial to establish realistic expectations and goals. Children have various commitments, including school, homework, extracurricular activities, and social interactions. It is essential to strike a balance between their Jiu-Jitsu training and other aspects of their lives. Parents should sit down with their children and discuss their interests and time availability before enrolling them in Jiu-Jitsu classes. This conversation will help ensure that the sport fits comfortably into their routine without overwhelming them.
Another key aspect is selecting the right Jiu-Jitsu academy for children. Look for an academy that specializes in teaching Jiu-Jitsu to children and has experienced instructors who understand the unique needs of young practitioners. A good academy will prioritize safety, age-appropriate training techniques, and a supportive and positive learning environment. This will not only enhance the child's experience but also alleviate any potential burdens associated with the sport.
Furthermore, parents should communicate with the child's instructors and keep an open line of dialogue. By maintaining regular communication, parents can stay informed about their child's progress, any challenges they might be facing, and their level of commitment. Instructors can provide guidance on how to strike a balance between training and other responsibilities, ensuring that the child does not feel overwhelmed or burdened.
Gracie Barra River Oaks: Experience a new beginning on your Jiu-Jitsu journey!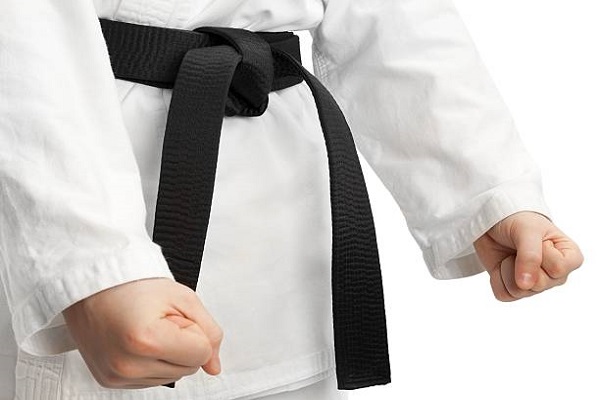 It is also crucial to foster a healthy and positive mindset towards Jiu-Jitsu. Parents should encourage their children to view the sport as a fun and enjoyable activity rather than a chore or obligation. This can be achieved by emphasizing the physical and mental benefits of Jiu-Jitsu, highlighting their progress and achievements, and celebrating their efforts rather than solely focusing on competition or ranking.
Additionally, parents can support their child's Jiu-Jitsu journey by actively participating in their training. Attending classes together or practicing at home can create a bonding experience and reinforce the idea that Jiu-Jitsu is a shared interest and not a burden. By showing genuine enthusiasm and interest, parents can foster their child's passion for the sport and help them develop a healthy relationship with it.
Lastly, it is crucial to prioritize rest and recovery. Overtraining can lead to physical and mental exhaustion, which can make Jiu-Jitsu feel burdensome. Parents should encourage their children to listen to their bodies, take rest days when needed, and prioritize adequate sleep and nutrition.
By teaching them the importance of balance and self-care, parents can help prevent Jiu-Jitsu from becoming an overwhelming burden.
Getting Started at Gracie Barra Is Easy: SCHEDULE YOUR FREE CLASS!
Gracie Barra River Oaks: Effective martial arts programs for kids of all ages!
Gracie Barra River Oaks: A Premier Martial Arts Academy in Houston!
Gracie Barra River Oaks is a premier martial arts academy located in Houston, Texas. Founded by Professor Ulpiano Malachias, a world-renowned Brazilian Jiu Jitsu practitioner, the academy offers top-notch training in Jiu Jitsu and mixed martial arts. Professor Malachias has been involved in athletics and martial arts from a young age, beginning with Judo at the age of 4 and then transitioning to Brazilian Jiu Jitsu at 17.
Under the leadership of Professor Malachias, Gracie Barra River Oaks has grown and expanded to a new, larger 10,000 sqft location in 2016. The academy offers a wide range of training programs to suit students of all levels, from beginners to advanced practitioners.
One of Professor Malachias greatest achievements is his success as a black belt competitor in the International Brazilian Jiu Jitsu Federation (IBJJF) competitions. He has won multiple championships and medals, including the Asian Championship in 2006, American National Championship in 2004, 2005, and 2008, and Pan American Championship Silver Medal in 2010, among others. He is also the 2022 IBJJF Jiu-Jitsu Championship Open Gold Medalist.
Gracie Barra River Oaks: Experience a new beginning on your Jiu-Jitsu journey!
Professor Malachias is committed to continuously improving his teaching skills and his own knowledge and skill in Jiu Jitsu. He is a certified IBJJF referee and has served as a referee in countless IBJJF tournaments, including some widely watched finals.
At Gracie Barra River Oaks, students have access to over 700 Gracie Barra Schools worldwide, professional-quality Jiu-Jitsu gear, and online resources to further their training. The academy promotes a holistic perspective to Jiu-Jitsu, including physical and mental wellness. All GB Schools are supervised by a Gracie Barra certified instructor, who supports students and helps each one achieve their potential through challenging training programs. Each class at Gracie Barra River Oaks is customized to offer maximum benefit for the students in attendance.
In summary, Gracie Barra River Oaks is a world-class martial arts academy with a strong commitment to excellence and dedication to Jiu-Jitsu. With Professor Ulpiano Malachias at the helm, students can expect top-notch training and support in their journey to becoming skilled practitioners of Jiu Jitsu and mixed martial arts.
Gracie Barra River Oaks: Effective martial arts programs for kids of all ages!

Route
| | |
| --- | --- |
| Monday | 06:00 - 21:00 |
| Tuesday | 06:00 - 21:00 |
| Wednesday | 06:30 - 21:00 |
| Thursday | 06:15 - 21:00 |
| Friday | 11:00 - 21:00 |
| Saturday | 09:00 - 13:00 |
| Sunday | 10:00 - 12:00 |